December 9, 2005
on track
---
Here's a new screenshot: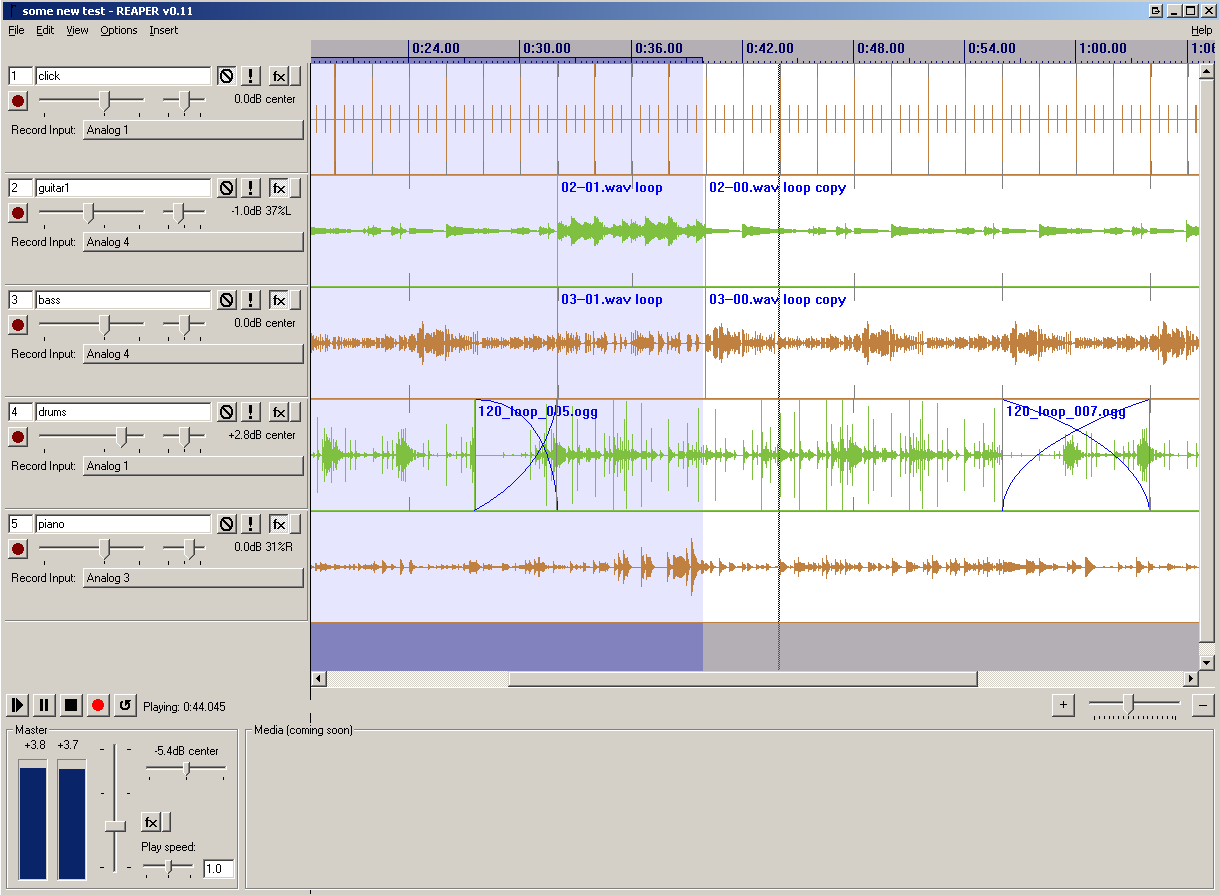 Here is an mp3 I made today while testing it (the project in the picture is the project).
The v0.5 preview release should be ready within 2 weeks. The main big features that are not done yet are envelopes and busses, and there a lot of small features planned that are not in yet, but having said that, it's coming along very nicely and there's already a lot of great features and customizability.
Some features added since the first update on this that are especially nice:
+ DirectX plug-in support
+ peak building on the fly when recording (no more waiting after long recordings to build peaks)
+ media item segment looping (so you don't have to actually create a new file to make a loop of a part of another file)
+ you can arm/dearm recording for channels during playback (soon you will be able to while recording)
+ you can change channel recording sources while recording
+ plug-in architecture
+ dynamic audio generation capabilities, i.e. "click track" item.
+ you can use mp3 (VBR even) and OGG (multi-stream even) files directly in your projects
+ I updated NINJAM's cliplogcvt so that it can output to the REAPER project file format directly, making it very easy to use REAPER to edit/remix NINJAM sessions.
And of course, the most of the more standard features one would expect are done, such as:
+ High quality 64bps processing (though higher quality resampling modes still need to be finished)
+ Unlimited undo/redo support
+ Item fades
+ Snapping
+ Automatic crossfades
+ Selection loop support
Stay tuned. If you do some creative URL modifying, you can get a tasty treat.

Recordings:

somenewtest-reaper

10 Comments