December 2, 2008
Zoom H2 modding
---
I opened my Zoom H2 up, removed the 4 mics, connected the wires to a 9 pin serial connector, and put it back together...
Here it is in a picture with the original mics connected to a DB9 plug via speaker wire (it's proof of concept, hey, I know this is crappy).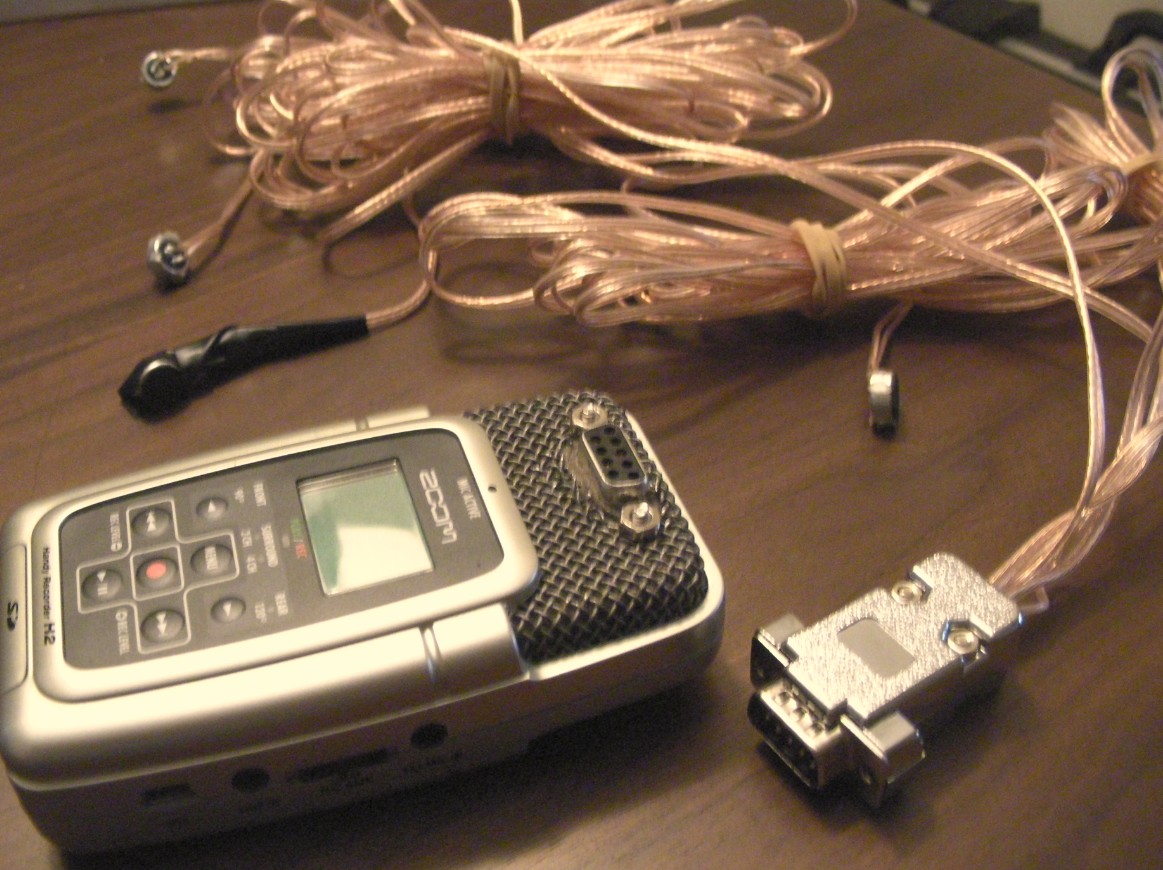 I'm going to make a DB9 plug to 4x XLR breakout cable today. There is no phantom power (just a piddly 1.9v or so), so it'll have to be used with dynamic mics, but the preamps seem to work fine with the SM57 I have here. Also need to figure out where to connect the XLR's pin 1 (well, it'll go to the DB9 casing, but then on the inside the H2 will need to find a good place to ground that).
If only the (otherwise awesome) ASIO driver supported 4ch input!