November 21, 2009
SnapEase
---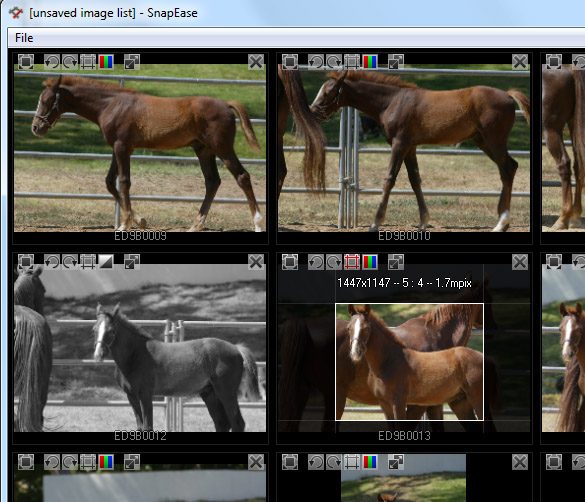 I spent the better part of this week working on a new program called "SnapEase" (credit to Al for the name).

I've found myself having a bunch of digital photos and wanting to post them online. SnapEase lets you import your photos (or folders), then nondestructively (and very quickly) crop, rotate, desaturate, rename, and/or remove the images from the list. Once you have your list the way you like it, you can have it automatically resize and save the images to disk or upload to the web. In this initial version the upload is just a generic HTTP POST thingy (with example script), but I'm intending to add support for Flickr and F***B***.

Updated: Released w/ source, link is www.cockos.com/snapease!

P.S. thanks to WhiteTie for the artwork and logo!